Certified by the National Environmental Balancing Bureau (NEBB) in building systems commissioning; HVAC air and Hydronic systems testing, adjusting, and balancing; and sound and vibration analysis. These certifications ensure our customers that their systems are fully operational and capable of operating at maximum capacities and efficiencies within design limitations.


A charter member of the Building Commissioning Association (BCA). The BCA is a national organization dedicated to the enhancement of Whole Building commissioning. As a BCA member provider, TestComm performs commissioning on all projects in accordance with the BCA's Essential Attributes of Building Commissioning. TestComm is active in the BCA and has employees in leadership positions on the chapter and national level of the organization.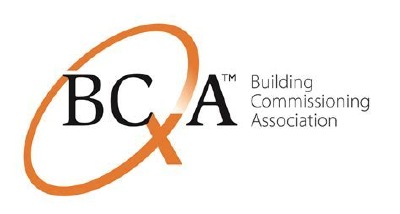 TestComm routinely performs LEED Fundamental and Enhanced Commissioning and has LEED AP's on staff.


A member of the Inland Pacific Chapter, Associated Builders and Contractors, and a member of the Washington State Society of Hospital Engineers (WSSHE).

Additionally, TestComm has representation on the Technical Advisory Committee for the Washington State Office of the Superintendent of Public Instruction.

TestComm is also certified for infrared thermal imagery and interpretation from determining building leakage to electrical circuit breaker performance.


TestComm is a member of the air barrier association of america.