See our video: The First 20 Years

https://youtu.be/xn4uSzdbLnM

Our services include testing and balancing of heating and air conditioning, and hydronic systems, full building commissioning for new construction, re- and retro- commissioning services for existing facilities, sound and vibration testing, fume hood testing and certification, infrared thermographic imaging, and consulting in mechanical and maintenance fields. We handle projects from single unit tests through testing and commissioning complex building systems throughout the Pacific Northwest. We also serve national accounts across the United States, Canada and Mexico. Past and present projects are diverse and highly technical, including university academic and housing buildings, historic buildings, hospitals, manufacturing and processing facilities, convention and exhibition facilities, national retail facilities, schools, office buildings, healthcare and laboratory facilities. TESTCOMM has TAB technicians residing in the Tri-Cities area to better serve the southern Washington, northern Oregon region. Our customers include the State of Washington; Sacred Heart Medical Center; Kootenai Medical Center; Eastern Washington University; Montana State University; Washington State University; Gonzaga University; Community Colleges of Spokane; Goodrich; Costco Wholesale Warehouses; Fairchild, Joint Base Lewis Mcchord; and Malmstrom Air Force Bases; Spokane, Moses Lake, and Tri-Cities School Districts; and many others.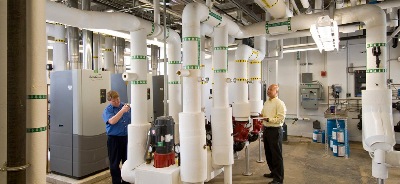 We maintain a full inventory of certified and calibrated testing equipment necessary to provide our services. TESTCOMM believes its greatest resource is it's people. We employ highly qualified TAB technicians, commissioning authorities, technical and research personnel and administrative staff. Core Values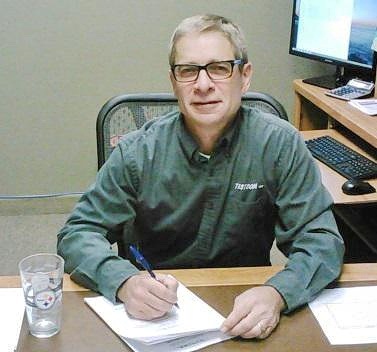 In 1996, Jerry Ensminger left a previous testing and balancing firm in the Tri-Cities to start TestComm in Spokane. Drawing on his experience in the field, plus what was then called verification testing (now commissioning), Jerry's move was prompted by the need to service two major clients, Eastern Washington University and Sacred Heart Hospital, both still active TESTCOMM clients. During this time period, Jerry also established a nine year relationship with Nordstrom's, doing testing and commissioning in new stores across the nation.

Joined by Gerald Ensminger, Sr., bringing many years experience in building operations, field testing and evaluation, and systems evaluation from his Navy career, Jerry began an expansion of the business based on the philosophy dedication to the projects- doing whatever it takes to help make a successful project. Shortly thereafter, Mike Peak, the current TAB Supervisor, was hired to work with TestComm's expanding project load.

During the early years, TestComm developed key relationships with several major contractors in the northwest, including Bouten Construction, Shea (now Graham) Construction, and other specialty contractors. Jerry became active in the newly formed Building Commissioning Association, and TestComm became a charter member of the organization. In 1999, Kadlec Medical Center, in Richland, Washington became another long term customer for TestComm.

As the year 2000 rolled around, TestComm added staff and was hired by a major contractor in Montana to do testing and balancing on a large project at the Montana State Capital campus. During the year, TestComm became certified by NEBB (National Environmental Balancing Bureau), one of two recognized certification organizations in the field, to perform HVAC air and hydronic systems balancing, building systems commissioning, and sound and vibration analysis. In 2001 TestComm was placed on the commissioning consultant list for Washington State, followed closely by other projects that provided the opportunity for growth. Some of these projects included work for the University of Montana, Kootenai Medical Center, Holister-Stier Laboratories, Fairchild and Malmstrom Air Force Bases, Northwest Museum of Arts and Culture (MAC) and several community colleges across the state.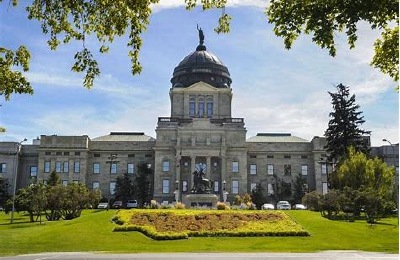 TestComm was contracted by Qwest to provide maintenance services for their facilities starting in 2002 and provided those services for over two years. Another milestone was when Costco Wholesale, the international warehouse shopping organization, chose TestComm to perform testing and commissioning services for all its new and remodeled facilities across the Unites States, Canada and Mexico, in 2004.

Some recent and current projects include work at EWU's Patterson Hall Renovation, modernization projects at Ferris and Shadle High Schools in Spokane, expansion on the Intuit Data Center in Quincy, several projects at Malmstrom and Fairchild Air Force Bases, two new residence halls at WSU, Sacred Heart and Cascade Medical Centers, West Valley High School in Yakima, and projects for Community Colleges of Spokane and Yakima Valley Community College.

As TestComm grows, adding projects across the Northwest, it continues to be the long term service provider of choice for Testing, Adjusting and Balancing, Building Systems Commissioning and related services.


Service…Dedication…Teamwork...Quality…Lasting Relationships

TestComm's core purpose is to provide exceptional service by adding value to each project, identifying issues and presenting solutions, and by providing a knowledgeable, talented and competent staff with the tools and equipment to perform the job.

We do this through:

DEDICATON TO THE PROJECT-TestComm recognizes that each and every project is unique, depending on the type of facility, the owner's needs, the complexity of the systems, and the available budget. We review each project and work with a team to provide the most value with the least impact on the project schedule. Within our abilities, TestComm will do whatever is needed to "make it happen" for the owner.
TEAMWORK-Because each project is unique, we work together with the owner, architects, engineers, contractors and consultants to create an effective "commissioning team". This team works in concert through design, construction and post construction activities to insure the owner that he is getting the best value and the building will perform as designed.
ATTENTION TO DETAIL-Focusing on design intent and owner expectations, TestComm performs a comprehensive review of projects to help identify issues before they become problems. Working with the project team, we propose ideas which can result in better solutions for the owner. Our constant focus is on delivering quality service through the project cycle and after the project is completed.
LONG TERM PERSPECTIVE-Buildings and relationships are supposed to last for a long time. TESTCOMM strives to provide the most added-value for the building owner during the project, and build lasting positive relationships with owners, consultants and contractors. We strive to become the long term provider of choice through consistently providing quality service and building lasting relationships.
"Building relationships with the construction team members is crucial to the success of the process."

-Jerry Ensminger, TestComm LLC