A complex process with simple results--

Your building works as designed…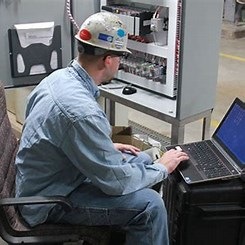 In textbook terms, building systems commissioning is a systematic and documented process of ensuring that specific building systems perform interactively, according to the design intent and the owner's operational needs. The goal of commissioning is to deliver a facility that operates as it was intended, meets the needs of the building owner and occupants, and provides proper training to the facility operators.

In reality, building systems commissioning is an important quality assurance service for the building industry. It is a good way of ensuring Owners get great buildings and return on their investment, is a component of risk reduction for new construction and major capital improvements, and is a comprehensive method of evaluating and "tuning up" performance in existing buildings. Commissioning is not just a one time process. It is applicable throughout the building's life cycle from new construction, through renovations to periodic review of building operations.




We recognize that every project is unique and deserves special attention. The methods used to commission facilities will vary depending on the type of facility, the owner's needs, the complexity of the systems, and the available budget. At TESTCOMM, we thoroughly review each project and provide a formal plan review. We work closely with the owner, the designer, and the contractor to create a commissioning team. We feel that the interpersonal skills of the commissioning agent have a large influence on the success of the commissioning project.

During new building commissioning, our goal is to provide the greatest added value to the owner with the least impact on the project schedule. To this end, we stay involved with the project throughout design and construction to find problems, coordinate with the team, build relationships, and offer resolutions before the problems impact the owner or the contractor. During the warranty period we are available to return and assist in troubleshooting problems that may occur and, if necessary re-test and re-commission equipment. Generally, TestComm will return toward the end of the warranty period to re-examine systems and ensure the owner is satisfied with the performance of the building and equipment.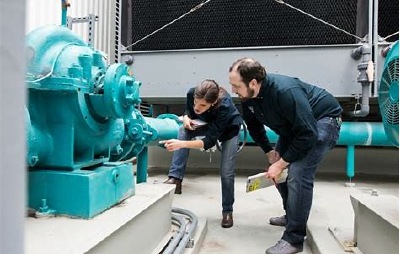 TestComm strives to deliver a quality project and the best value for the building owner.

Three types of Commissioning… each can stand alone…
Or work together to create benefits for the Owner…


New Building Commissioning begins in the design phase, working together with architects, engineers and building owners to review plans and specifications and confirm design intent, or how the building is meant to function. TestComm works with the team to insure the building will be capable of performing the way it was intended, then works with contractors, subcontractors and vendors during construction to bring it to fruition. As a Commissioning Authority, we work with contractors and manufacturers to design equipment start up and functional performance testing that begins with individual components and progresses to whole building systems, including HVAC, fire, life safety, security, lighting and electrical systems, etc. Once the building testing is completed, TestCommcan oversee the proper training of facility operations and maintenance staff and monitor the facility during the warranty period. Frequently that involves returning to the building and troubleshooting problems that arise, working with the engineers and contractors to find workable solutions, and re-testing the problem areas. Towards the end of the warranty period, TestComm returns to the site to re-verify system performance with the building owner and clear up any issues that have occurred.


Retro-commissioning is used to identify and fix problems in an existing building or to increase energy efficiency. It is a valuable tool because it usually focuses on energy using equipment (such as mechanical equipment, lighting and electrical equipment, and related controls) with the goal of reducing energy waste and providing cost savings or identify and provide answers for indoor air quality problems. TestComm can perform a thorough evaluation of existing systems, infrared scans of electrical panels, roofs and the building envelope, coupled with other diagnostic measures to assist the building owner with steps that to take for increased energy savings and preserving the building's value. Retro-commissioning can stand alone or be incorporated into a comprehensive, continuous commissioning process.

Re-commissioning, or continuous commissioning, is an extension of the commissioning process that verifies equipment and systems will continue to operate on a long term basis. With advances in technology and more complex systems being installed, building owners will often look to TestComm to provide this service on a long term basis. Some advantages of re-commissioning are:

Identifying maintenance and operation issues that need to be addressed through trend analysis, infrared thermography or other testing.
Identifying where upgrades or advances in technology can be implemented to the owners advantage.
Providing assistance in solving problems with equipment and building performance.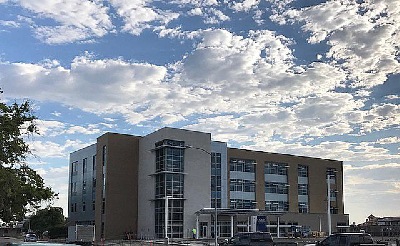 These advantages are available for both new and existing buildings.

"The full commissioning services provided by TestComm have been a benefit to all parties involved in these construction projects."
--Don Coon, Design and Construction Manager Spokane County


Everyone can benefit from Building Commissioning-

Lower energy and maintenance costs. Save $ with quick payback on investment.
Reduced construction and operating costs.
Fewer change orders and construction delays.
Problems discovered early when they are less expensive to correct.
Fewer disputes between owners and contractors.
Fewer occupant complaints.
Improved indoor air quality and a comfortable building environment.
Safer buildings that have properly operating systems and,
A fully functional building when you are ready to occupy.
Over the long run, you get a higher quality building that pays for itself and provides a better working environment.

"The commissioning process found problems that would have plagued the facility for years. Callbacks were minimal and they did not have to repeatedly fix the same problem because they were identified during the process."

- Butch Slaughter, Former District Facilities Project Manager, Community Colleges of Spokane