In our energy conscience environment, air barrier testing and infrared thermography play a key role in insuring building envelope integrity on new and existing buildings. Today's energy codes and standards, including the Washington Energy Code and LEED v4, call for "tight" buildings that use less energy. Evaluating performance of existing buildings includes blower door testing, infrared thermography and air barrier evaluation to establish building envelope effectiveness and identify problems such as air leakage around windows, missing or poor insulation, or roof areas where leaks may be occurring. The total building envelope evaluation consists of a combination of on-site inspections for air and vapor barriers, insulation, fenestration (window assemblies) and air barrier pressure testing.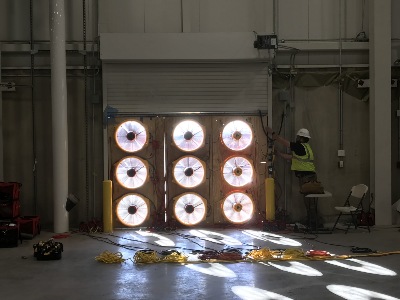 Air Barrier testing includes evaluation of the air barrier, which is commonly referred to as the building envelope, however, designated areas within a building may have separate air barrier requirements from the building envelope. Testing can be accomplished by utilizing a "blower door" test, which uses external fans, installed in the perimeter of the area, to pressurize the space to measure air exfiltration, then de-pressurize the space to measure outside air infiltration, both of which can impact the building envelope performance. This diagnostic testing is coupled with infrared scans of the perimeter to identify places where heat loss (or cooling loss) can occur.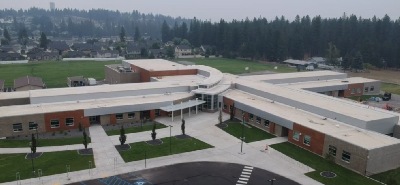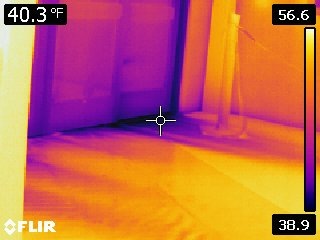 Infrared Thermography can also be used to isolate electrical and mechanical maintenance problems, assist in evaluating roof condition for maintenance and capital planning purposes, and energy loss evaluation for buildings. Advances in infrared thermography have made it a valuable tool for energy evaluation and preventive or predictive maintenance for buildings and equipment. Identifying problems relating to these areas early, and being able to take action before the equipment breaks down or you have a major building problem can have a positive influence on your bottom line costs and over the long run, save you time and money.

TestComm offers these state of the art services for our customers, as part of the commissioning process for buildings, if desired, and as an ancillary service for building owners and maintenance professionals.